We've had the privilege of working on some phenomenal projects. Take a look.
Imagine yourself there.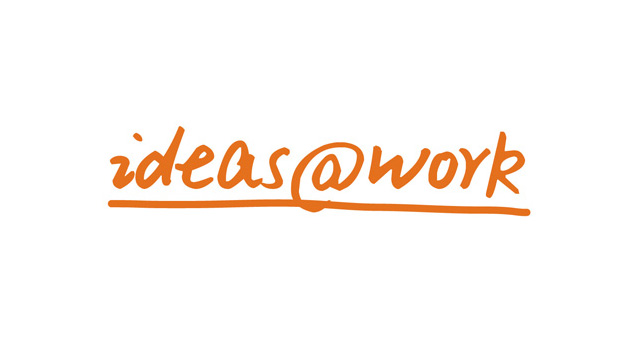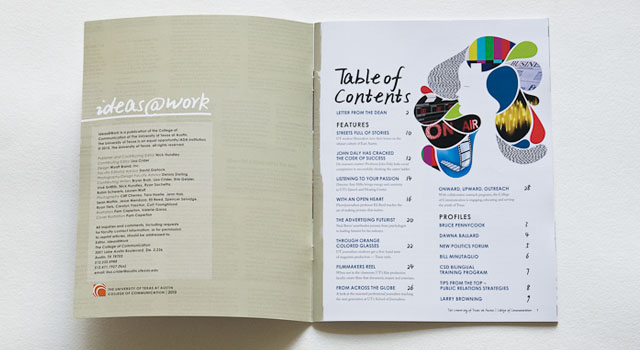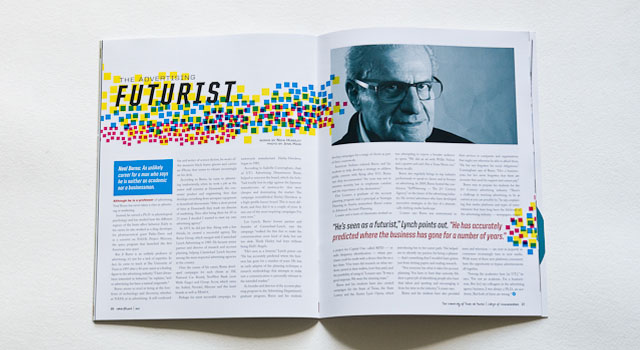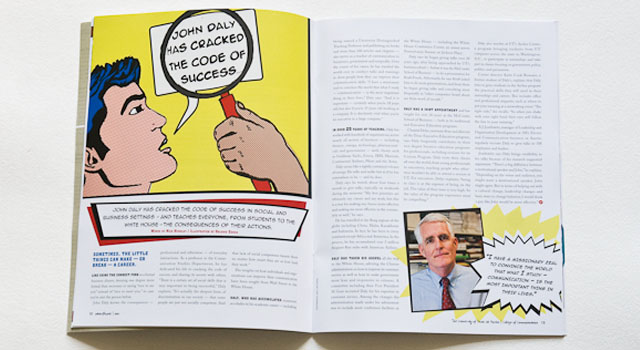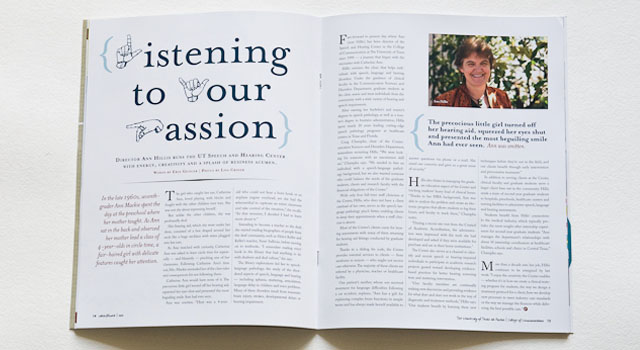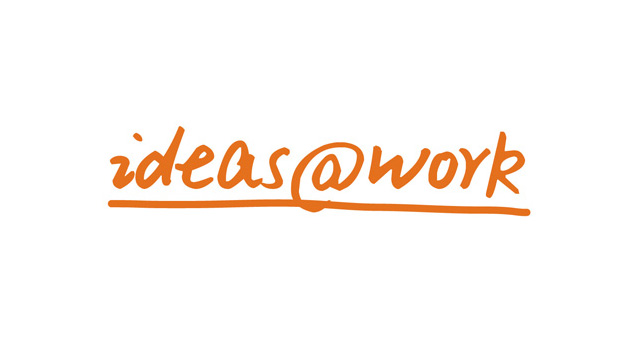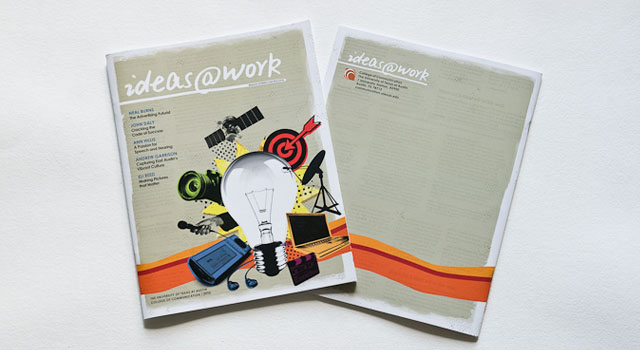 Ideas@Work
This publication is another exciting collaboration with The University of Texas at Austin's College of Communication. Ideas@Work was created in response to a need to showcase the research and innovation coming from the College of Communication. The result was an original work of design that served to support the content to the fullest.