We've had the privilege of working on some phenomenal projects. Take a look.
Imagine yourself there.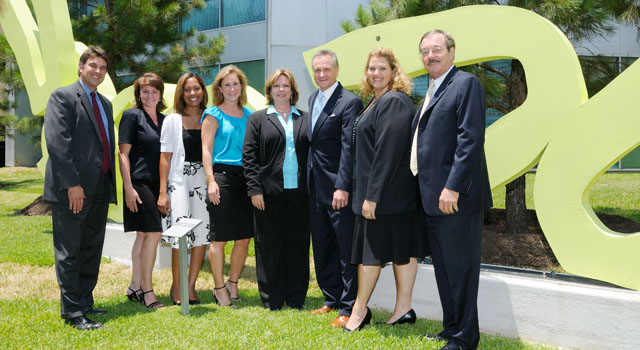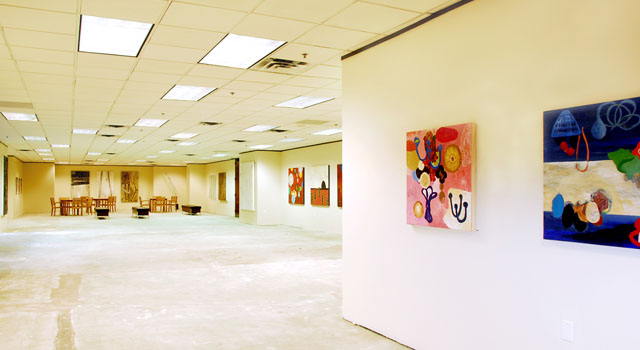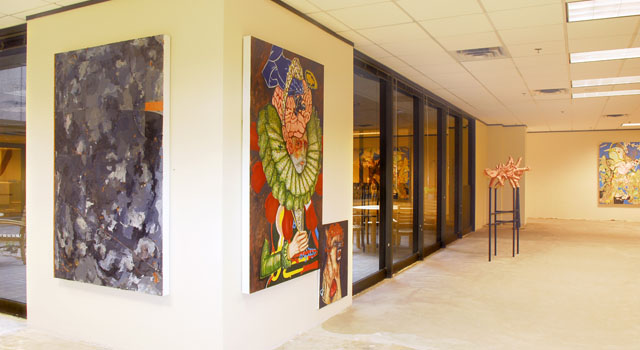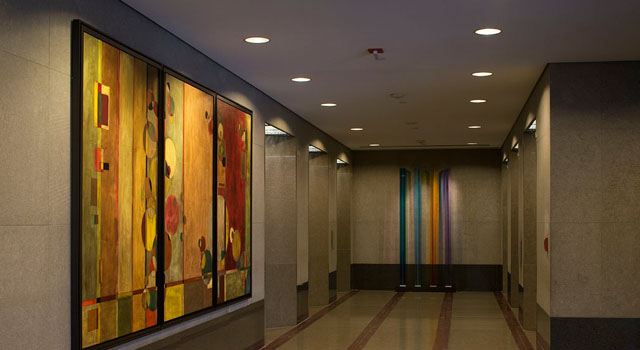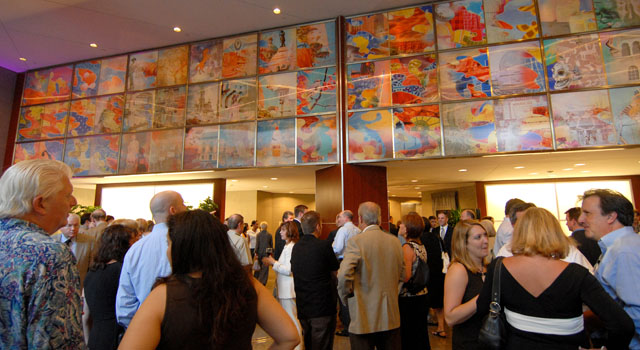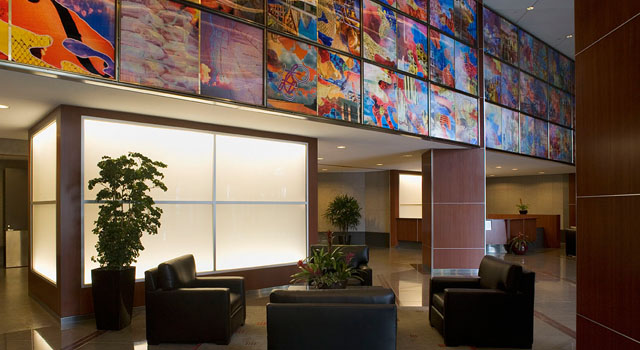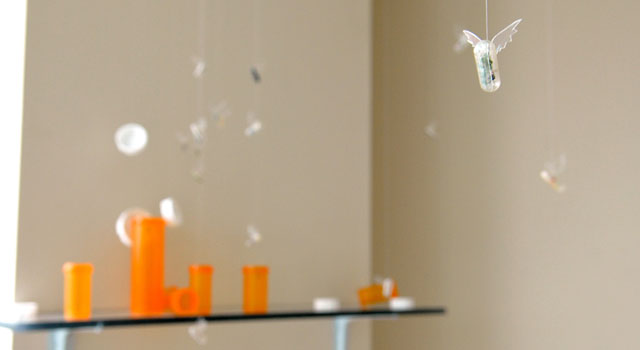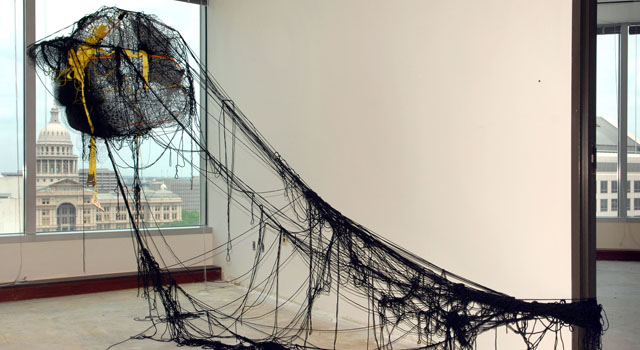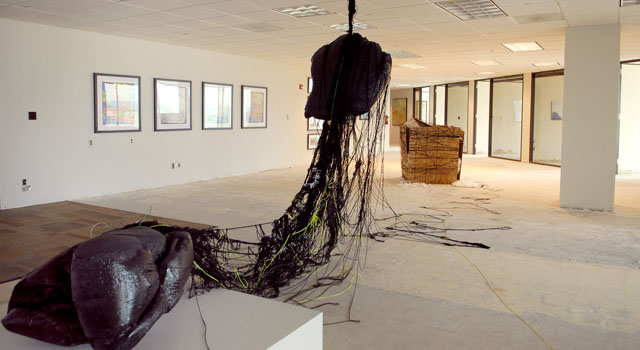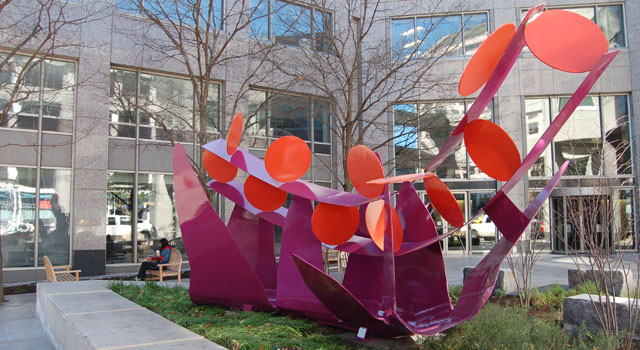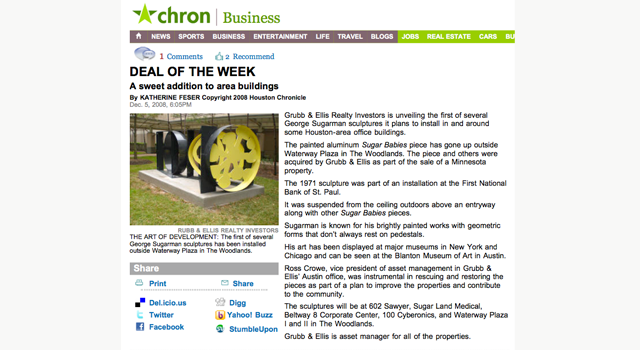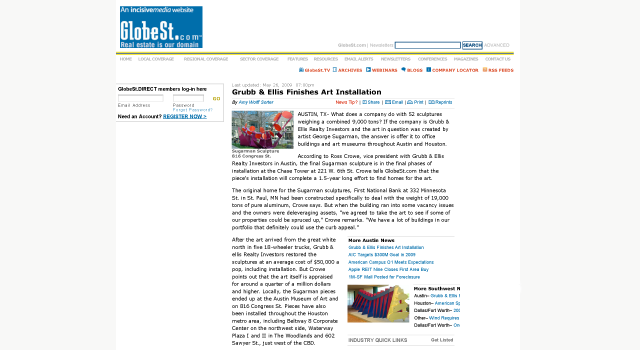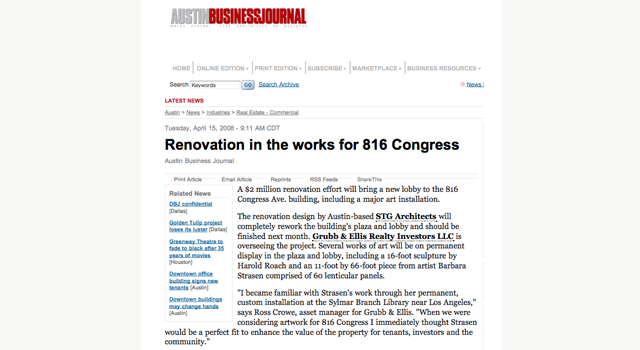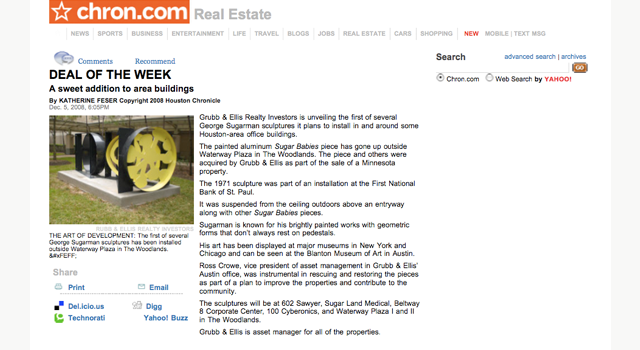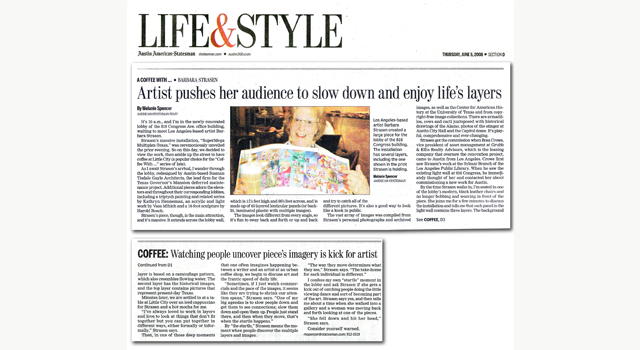 Grubb & Ellis Realty Investors
Grubb & Ellis Realty Investors—one of the largest commercial property management companies in North America—was working to remodel several office properties in Austin and Houston. They had decided to use art installations to differentiate the properties and hired our team to give the effort legitimacy and deeper roots in the arts community.

We went beyond the proposed reception for the lobby mural and organized a group exhibition in response to the mostly imported artwork installations, which took place for 6 weeks in 15,000 sq ft of vacant office space. The response was phenomenal. Curators, commercial agents, tenants, and media came to see what was happening and as a result, leases increased across this portfolio substantially.