30
Mar
2016
By wyattbrand
No Guns Second Edition
Download General Signs
Hello All! Thank you for all of the positive feedback on our "No Guns" signage. Just in time for the Texas sun to start shining hotter, we have more options for you to let your awesome customers know you would rather they leave their "heat" out in the heat. Available on our website, and as before, they are free and ready to download. Thank you for your continued support and be sure to check out The Daily Texan article on our first edition of signs.!
Thank you to our wonderful interns Sarah Fournie and Mayuri Vaidya for all their hard work on creating this second edition. You rock!
For quick download on PC: Control > Click > Download Linked File
For quick download on MAC: Right Click > Save As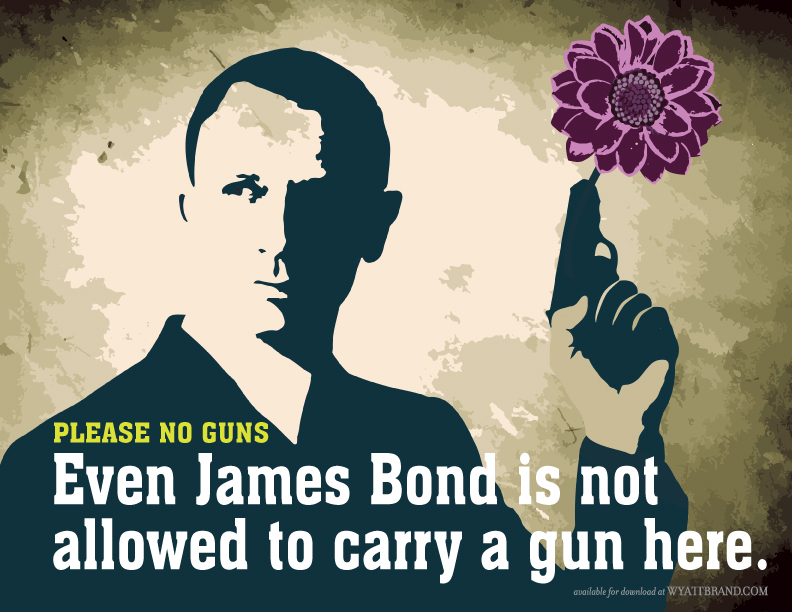 James Bond 8.5×11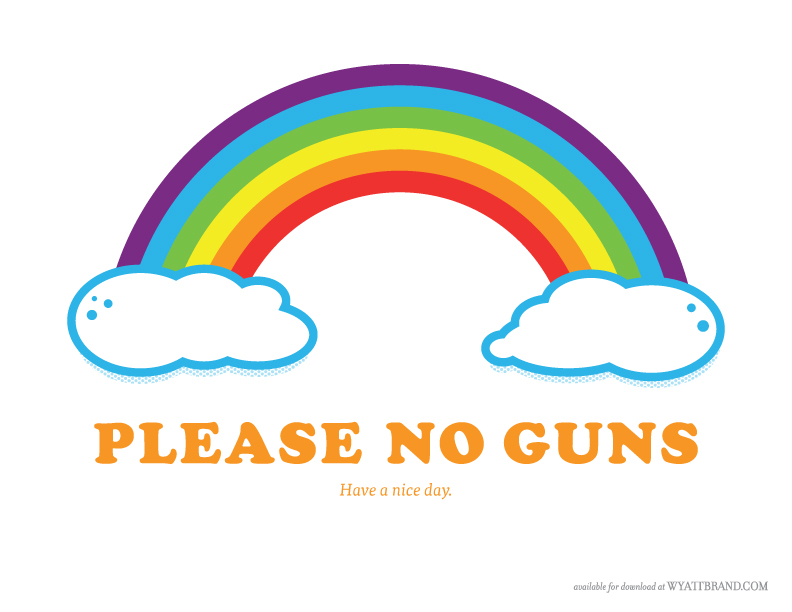 Over the Rainbow 8.5×11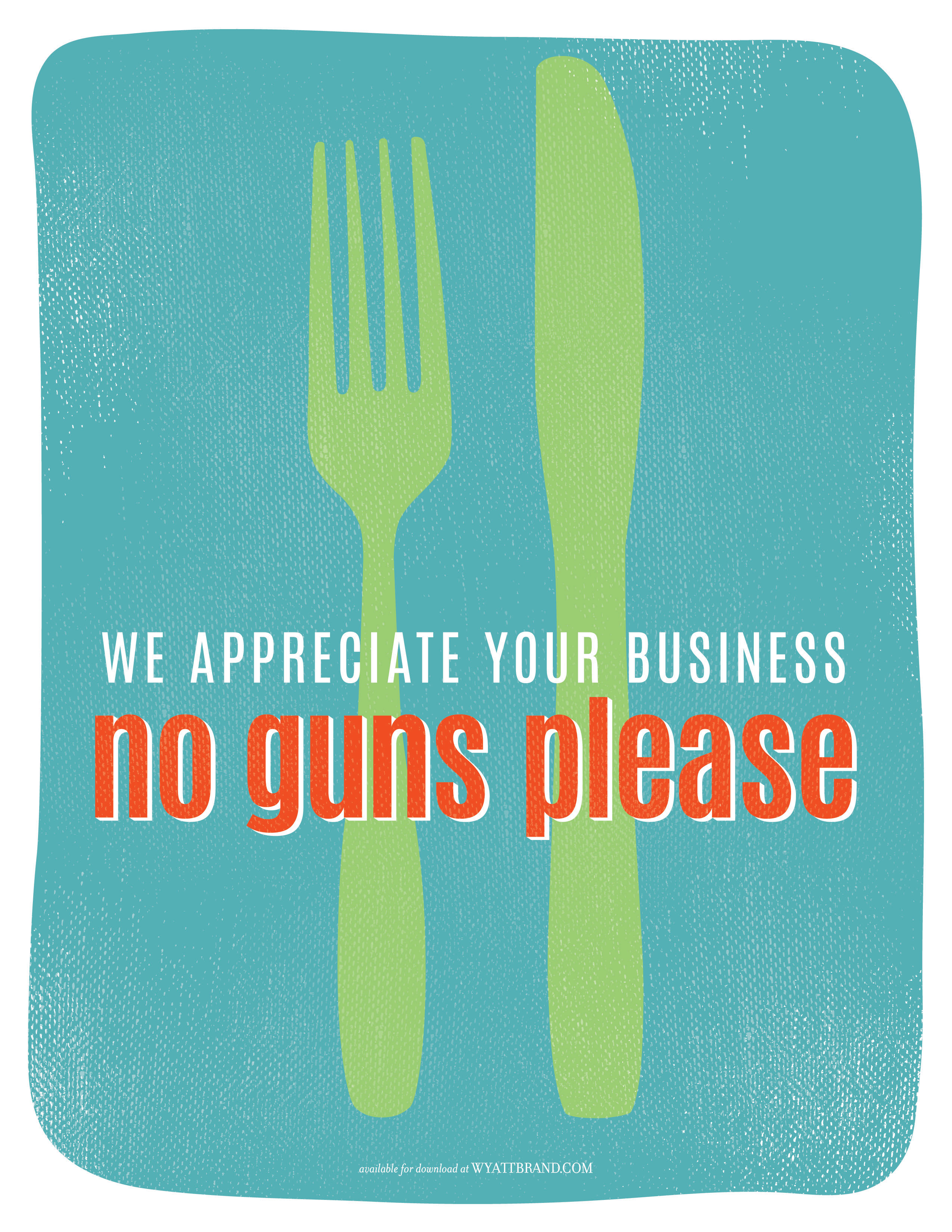 Restaurant Etiquette 8.5×11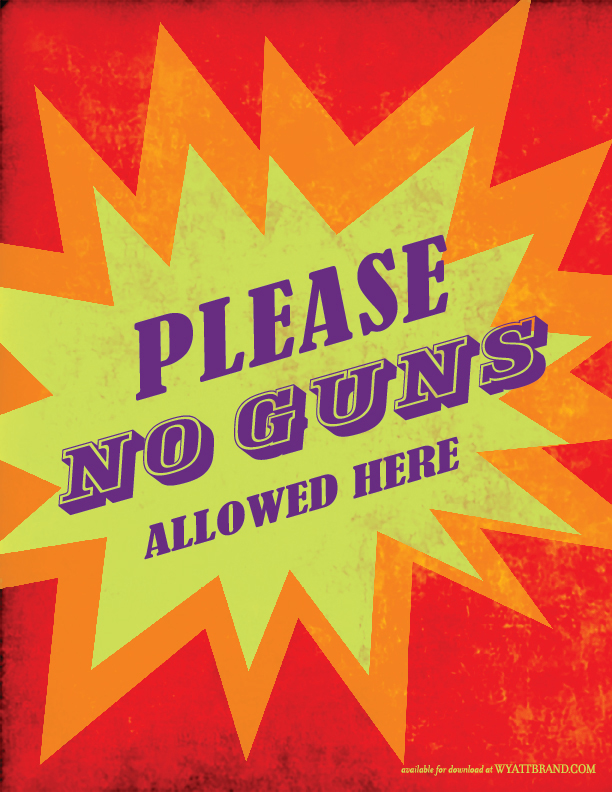 Pow! 8.5×11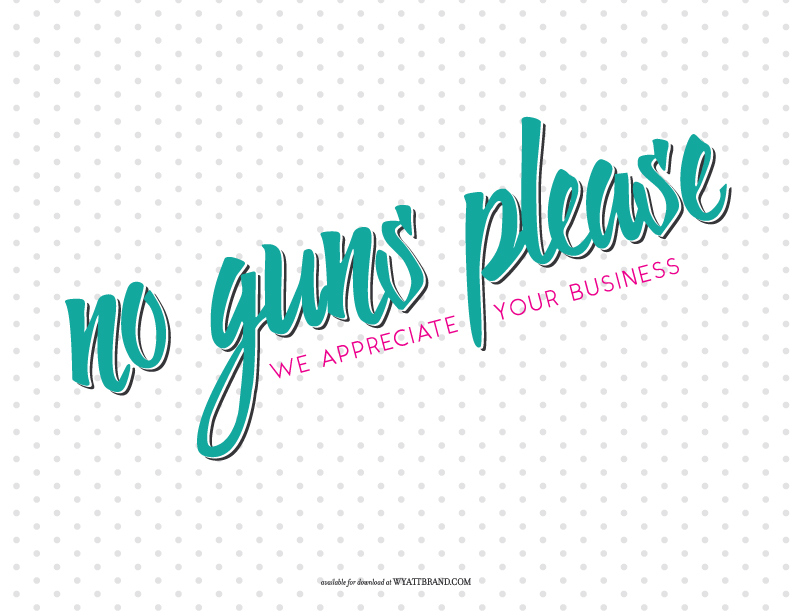 Sweet Polka Dots 8.5×11
For legally compliant 30.06 & 30.07 sign check out No Guns page.