27
Apr
2016
By wyattbrand
All the buzz from Me & the Bees Lemonade's big month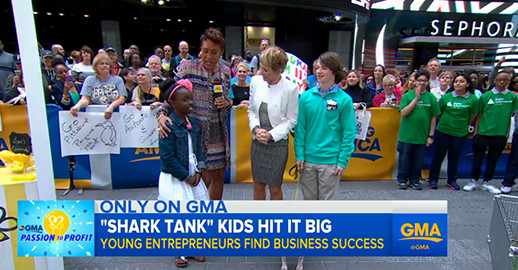 11-year old client Mikaila had a big month. She was a "celebrity chef" at the White House Easter Egg Roll, she announced a re-branded line of beverages to "Me & The Bees Lemonade" on national TV,  and appeared onstage with Microsoft CEO Satya Nadella for WE Day 2016. Oh… and her story went viral, reaching an estimated 110 million people.

You read that right. Between 100 million social media shares, a television audience of 9 million from 50+ broadcast stories, and over 60 online stories, an 11-year old's entrepreneurship and bee-saving mission touched the hearts of 110 million people—and that was before she appeared on Good Morning America with her lemonade stand set up in Times Square.
By the time all was said and done, her story had been covered by TIME, NBC, CNBC, ABC, Today Show, NY Daily News, Washington Post, Daily Mail,Telegraph, Cosmopolitan, Forbes, Inc Magazine, International Business Times, Good Housekeeping, Parenting, Mashable, Jezebel, Good Magazine, Uproxx, Vibe, Essence, Telemundo, and Huffington Post to name a few. The story even made it to Deutschland on RTL German TV's "Aktuell".
The news outlets—and even game shows—are still calling. A big part of supporting our client during a time of large-scale interest is working with them on story angles and on which opportunities will move forward their business goals.
It has been an honor to be a part of this past month, but it is important to note that you can't really create a viral story. All you can do is make the most of it. And stay tuned. We happen to know she has more to announce very soon…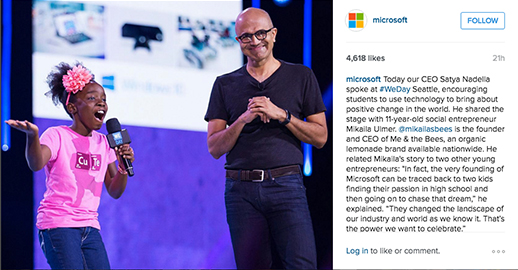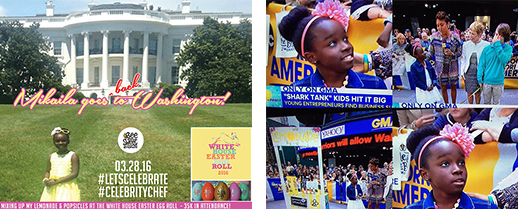 Best Media Quotes:
ABC News:  'She's just 11 years old but Mikaila Ulmer has pretty much done it all: she's met President Obama, snagged an investment on "Shark Tank" and she has a deal with Whole Foods'
NBC BLK:  'Mikaila Ulmer is only 11 years old but she's all about the business of bees'.
The Mary Sue:  '11 Year Old Shark Tank CEO on Mission to Save Bees, Makes Us All Look Like Slackers'
Forbes:  "Ulmer has been experiencing continued success through her commitment to her company's mission, apt for learning and her determination that her company can be something great"
Forbes:  "It's not easy to create a product or business that people love, but Ulmer's personality, personal grit and tenacity are leading her to continued success and multimillion-dollar deals"
Erin Harper, Senior Program Manager, Whole Foods:  "She's incredibly sharp,"
Huffington Post:  "Never underestimate a girl on a mission."
Microsoft CEO Satya Nadella:  "I need to brush up my resume and connect with you on LinkedIn or something," Nadella told Ulmer. "All kidding aside, what you've done, going after that passion with persistence and ingenuity, is truly inspiring and I see that all over the world."