We've had the privilege of working on some phenomenal projects. Take a look.
Imagine yourself there.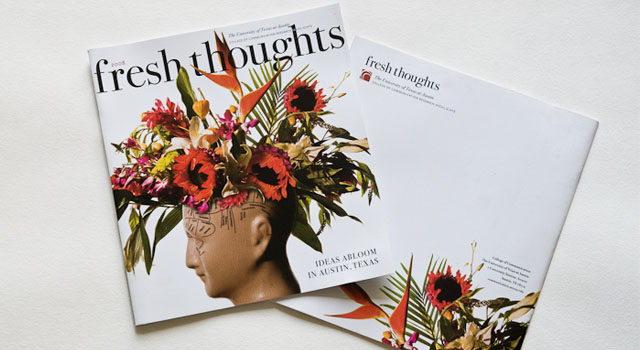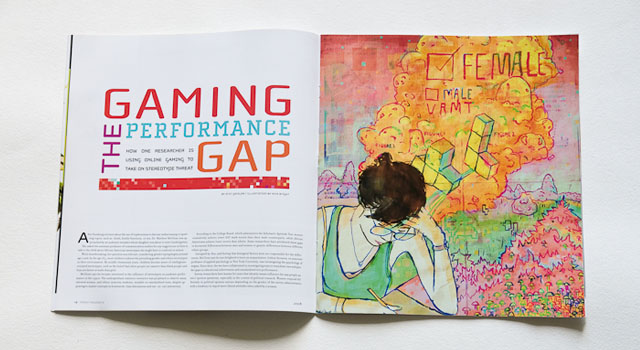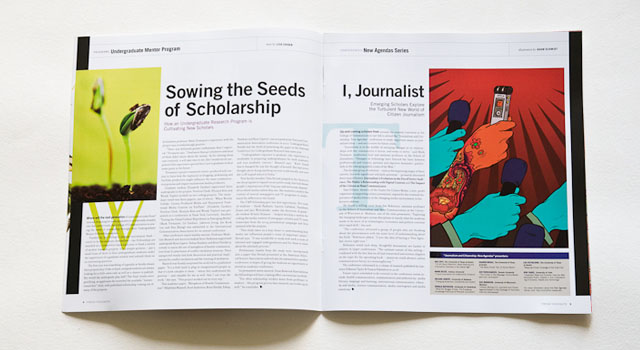 Fresh Thoughts
The University of Texas at Austin's College of Communication had the fresh idea to create an artistic and creatively executed magazine to display the innovation and talents of those in the College to various stakeholders, including national colleagues. We eagerly put our magazine expertise to work by art directing and designing a polished, and inventive publication that would be sure to get attention.