We started this company in 2006 to serve a predominantly creative, cultural, and entrepreneurial client base—an emphasis that remains true today. The team has had the honor of building brands and awareness for over 200 clients including campaigns locally, nationally, and globally.
We've reached millions at home and around the globe with our creative and public relations campaigns—putting our clients' interests in front of the eyes, ears, and hearts of many. You've seen our work near and far, in magazines, TV, websites, radio, blogs, and in print. As we say here at Wyatt Brand: Do your thing. We'll tell everyone.
---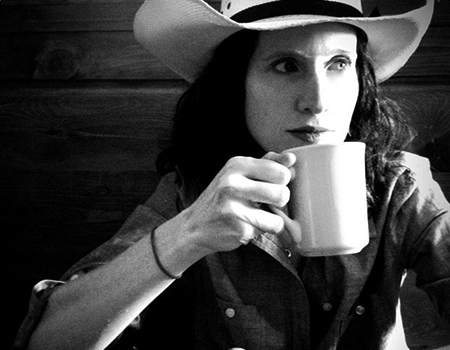 Rachel Wyatt
Creative Director and Co-founder

Rachel has 15 years of experience in branding, art direction, graphic design and production. She has designed Texas Monthly magazine; Texas Bound magazine; Texas Architect magazine; the University of Texas College of Communication Fresh Thoughts and Ideas@Work magazines; Ride Texas magazine; My H-E-B Texas Life magazine, and served as art director at the Texas Society of Architects. Her work there includes design of complete convention identities and collateral pieces for three TSA conventions. Rachel worked in production design at fd2s, inc. as a part of projects including The Shops at La Cantera, MD Anderson Cancer Center, FlightSafety International, and more. She has a decade of branding, creative direction, and design campaigns for clients including H-E-B (for which we won an ADDY), American College of Physicians—Texas Chapter, University of Texas College of Communication, Vida Capital, Youens & Duchicela Clinic, and The SIMS Foundations' "I'm with the Band" campaign.
Rachel's thing is family, martial arts, dark chocolate, surrealism, and all forms of rock. WHAT'S YOURS?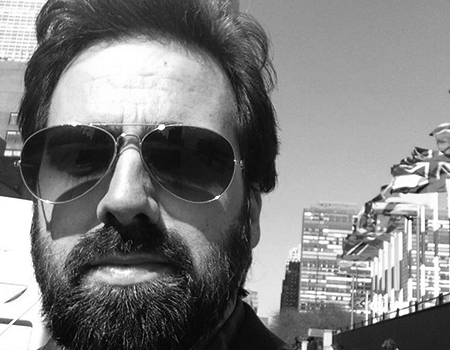 David Wyatt
Business Director and Co-founder

David has 16 years' experience in direction and strategy for a multitude of artists, entrepreneurs, cultural institutions, corporations, and nations including dozens of smaller and medium-sized creative endeavors. With an early career nurtured in the arts, educated in printmaking at the University of Texas at Austin, David learned the disciplines of marketing first in bands then with the Austin Symphony and Austin Museum of Art (now The Contemporary). He launched Wyatt Brand alongside his wife and partner Rachel in 2006 and has since worked with entrepreneurs, ambassadors, and CEOs to reach their goals.
David's thing is songwriting, blue humor, black coffee, and camping. WHAT'S YOURS?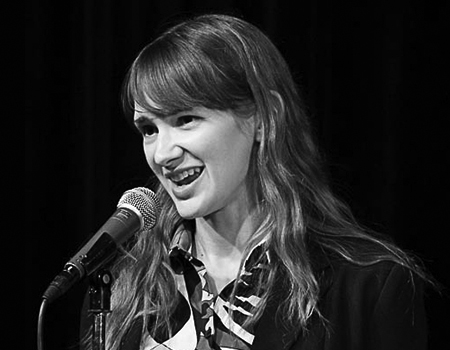 Sarah Rucker
Project Director

With 12 years of working in Austin's creative industries, Sarah brings with her skills in promotion, management, and a constant thirst for collaboration. Originally from South Texas, Sarah graduated with a B.A. in Fine Arts with a focus in dance and a Certificate in Business from the University of Texas in Austin. In her down time, she enjoys supporting live music and performing in local dance companies. She is the President of Austin Emerging Arts Leaders and a member of the Recording Academy – Texas Chapter.
Sarah's thing is live music, tap dancing, international travel, and identifying birds. WHAT'S YOURS?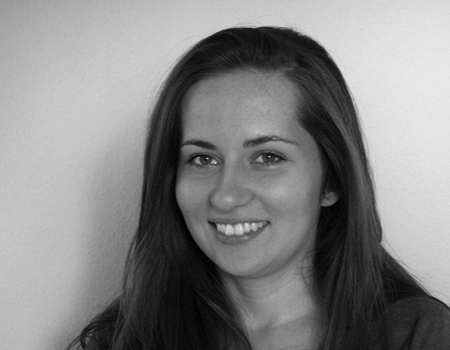 Dasha Rakasovic
Associate Art Director

Dasha was born to possibly the two least creative people out there—her dad's all numbers, her mom's a practical worker—but in spite of this, she grew a passion for art and design. A woman of few words, she speaks with her visual language skills, making her observations through design. After completing her degree in Communication Design from Texas State University, she first joined the Wyatt Brand team as an intern, liking it so much she then stayed on as junior designer. At Wyatt Brand, she spends her time working mainly on web projects and print design while trying not to take herself too seriously.
Dasha's thing is taking long naps as she dreams about red panda bears. WHAT'S YOURS?

Apiyo Obala
PR Manager
Apiyo honed her sassiness and southern charm during her formative years growing up in Lafayette, Louisiana. After graduating from Louisiana State University with a B.A. in Public Relations she immediately started on her path of creating magical memories for millions of people at the Walt Disney World Resorts in Orlando, Fl. Apiyo now holds over a decade of experience in brand management, non-profit leadership, arts administration, health advocacy, and live events production. Prior to joining the team at Wyatt Brand, she worked for the American Heart Association as the Director of Communications for their Houston market. From music and performing arts, community engagement to health advocacy, she has used creativity, expertise and her PR ninja skills to create and lead successful communication campaigns.
Apiyo's thing is anything and everything purple, music, arts and culture and travel. What's yours?

Roxanne Rathge
Office Manager
Roxanne loves a good system and enjoys streamlining processes. She's a methodical planner who can adapt and go with the flow. A realist who favors big dreams. An artist with a technical bent. Her habit is to view the world in color values and compositions, and she always has a camera close at hand.
Roxanne's thing is photography, trivia, weight lifting, and soaking up sunshine. What's yours?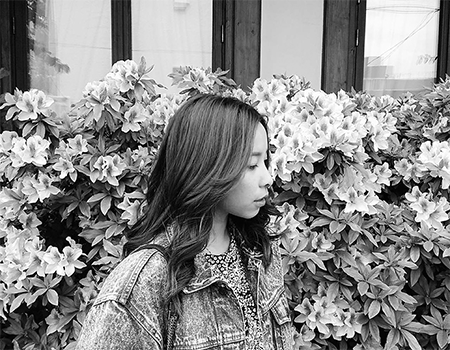 Nuntanut "Nat" Sathityatiwat
Graphic Designer

Nuntanut (Nat) Sathityatiwat (pronounced "nun-ta-nat / sa-thit-ya-ti-wat") is a graphic designer and illustrator who graduated with a BFA in Illustration from SCAD (Savannah College of Art and Design). She has experience with digital and traditional media, and with her background in Fine Arts and Illustration, she believes great designs are not just aesthetically pleasing but carry a strong message as well. Despite being a big city girl from Bangkok, Thailand, she has always held the ocean close to her heart. Nat hopes to use her skills and purpose driven design to help spread ocean conservation awareness.
Nat's thing is crying while watching documentaries about the ocean, scuba diving, tea, and fluffy things. WHAT'S YOURS?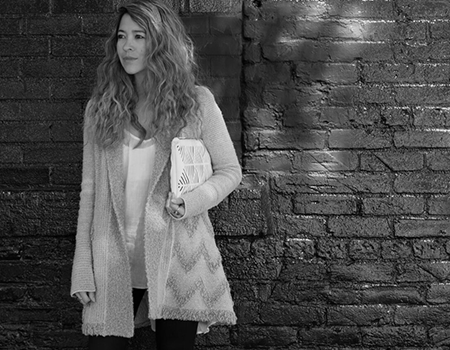 Rebecca Bowman
PR Coordinator

A born and raised Austin native, Rebecca brings with her passion for this city and state. After completing her degree in Journalism from The University of Texas at Austin, Rebecca spent a few years traveling around the world until she settled back in her hometown. She enjoys exploring Austin as if she were a tourist and telling people all about the amazing things to do here.
Rebecca's thing is working out, Soul Cycle, dancing, travel, bunnies and summers in Texas.