13
Jan
2016
In News
By wyattbrand
10 years of PR at Wyatt Brand—fresh new perspective
On 13, Jan 2016 | In News | By wyattbrand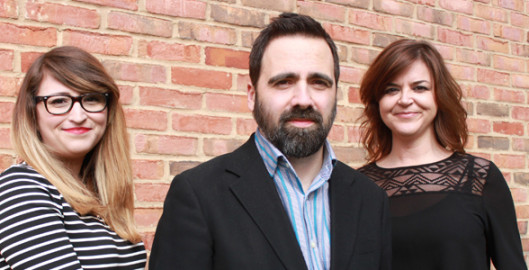 As Wyatt Brand enters its second decade of public relations (along with branding, design, social media, and strategy), we're pleased to introduce the minds and hearts that will be powering your campaigns going forward. Joining co-founder David Wyatt is our new head of PR: Krissi Reeves—who brings (via Dallas, Austin, and Las Vegas) a whip-smart methodology and a wealth of account experience from her work in the restaurant, hospitality, cultural, and entrepreneurial sectors. Supporting Krissi is Jacqueline Storey, hailing from London, where she honed her craft at the Royal Museums Greenwich.
In collaboration with our Creative Services department, this team is designed specially to bring a local-to-international perspective to our clients as well as an agile, cross-disciplinary approach—blending traditional and new media techniques for our projects. Krissi and Jacqueline embody our good-natured and scrappy style, while dialing up our rigor and our toolkit. Read on to learn more about their backgrounds and passions.
---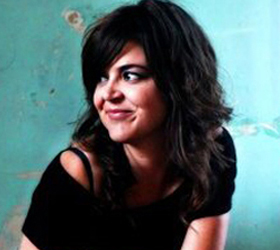 Krissi Reeves
Associate PR Director
With over a decade of experience working as a creative communicator, Krissi Reeves has worked passionately to build and promote brands as a writer, small business owner, and PR professional. Krissi's passion for storytelling and dedication to community has driven her dynamic career path across Austin, Dallas, and Las Vegas. She has worked with numerous brands including Neiman Marcus, Madame Tussauds, National Poetry Slam, Downtown Grand Hotel & Casino, The Neon Museum and many more.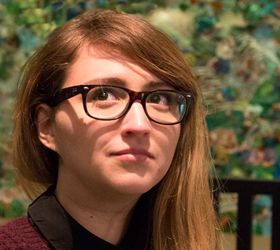 Jacqueline Storey
PR Coordinator
Growing up in London, Jacqueline's passion for culture was fostered from a young age. After receiving a BA in English and History, she joined the Press Team at Royal Museums Greenwich. Notable accomplishments include coordinating high profile filming projects for the BBC, NHK, PBS and other international networks, promoting numerous campaigns and events, which span the gamut from family fun weekends to award ceremonies. Exhibitions and projects while at the Royal Museums include Arctic Ghost Ship shown on PBS, CBC and Channel 4 in the UK and Insight Astronomy Photographer of the Year Exhibition.  
---

This is NPR
When The SIMS Foundation confirmed that they would be announcing expanding eligibility to the broader music industry in Austin, we know we had a shot at a national story. When the nation thinks live music—they think of our city. And so we pitched and subsequently secured coverage on All Things Considered covering SIMS' sold out STARGAZING fundraiser as well as a profile of the organization as told by some of the most notable guests. The response has been phenomenal.